Crossings — A Thomas Pichon Novel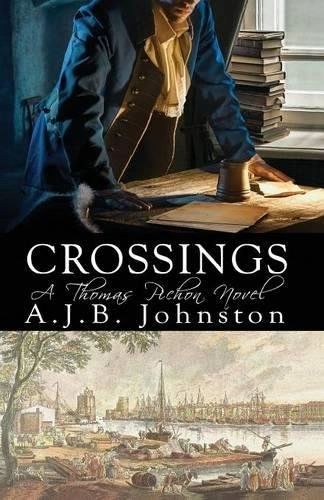 Crossings — A Thomas Pichon Novel
by A.J.B. Johnston ª 256 pages

FOREVER AT A CROSSROADS, Thomas Pichon seems often choosing the path of least resistance, the one most tempting.
In this 3rd novel in the Thomas Pichon series, Johnston imagines the life of Pichon—18th-century spy and writer—as more complicated than ever. He encounters highwaymen on a country road, succumbs to a tempting tryst in the spa town of Bath, squanders a new love in London, and begins to long for the higher social station he once enjoyed.
Returning to Paris, Thomas's work life initially stalls, but a new lover offers help. He is given a good position that requires him to go overseas. The crossing is a voyage he will never forget.
Dandy historical fiction!