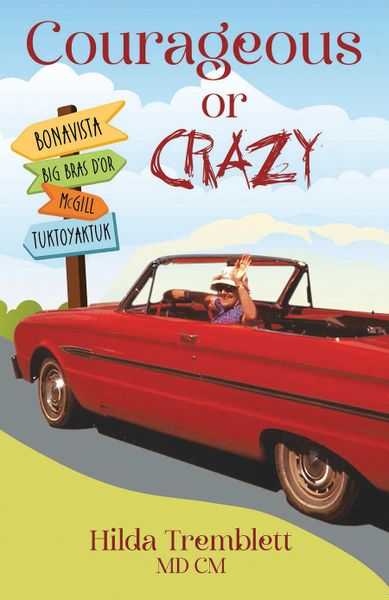 Courageous or Crazy
by Hilda Tremblett
Born in Bonavista, Newfoundland, she finished Grade 11 and began at McGill University on a full scholarship. Through hard work, sacrifice, multiple jobs, scholarships and bursaries, she was in the top 20% of her class at graduation from medical school.
"Never abandon your dreams." Nor did she ever lose her upbeat attitude and sense of humour.
From 1964 until her retirement in 1991, Hilda was the pathologist at Northside General Hospital in North Sydney. Stories from her life reflect her energy and joy.