Chéticamp — History and Acadian Traditions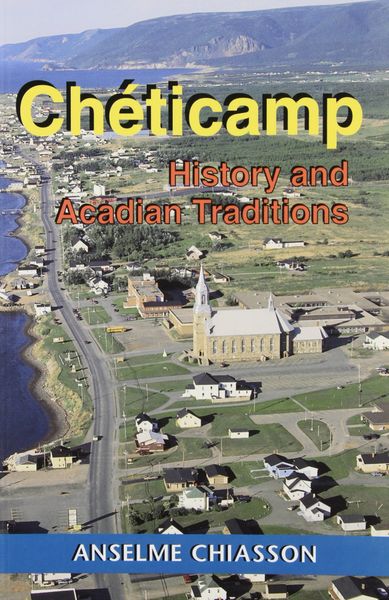 Chéticamp — History and Acadian Traditions
by Anselme Chiasson • translated by Jean Doris LeBlanc • photos • 288 pages
WRITTEN WITH CLARITY AND LOVE, and hailed as a rare local history with wide appeal, Chéticamp is an extremely well-informed history, folklore, and guide to this undeclared capital of Acadian Cape Breton.
    Chéticamp is the centre of a distinct culture with its own songs, stories, and approach to religion, business and education. From the first settlers in the 1780s to the community today, this passionate, loving history by the noted folklorist bears witness to the vitality and ingenuity of these remarkable Acadians. For this new edition, Anselme Chiasson has written a new chapter to bring events up to today.
    "It's intensely local, and yet it is fascinating reading anywhere. Anselme Chiasson has a hawk eye for detail and a great sense of humour. The book is filled with stories."—Ronald Caplan, Cape Breton's Magazine.
    ALSO AVAILABLE IN FRENCH: Chéticamp: histoire et traditions acadiennes.