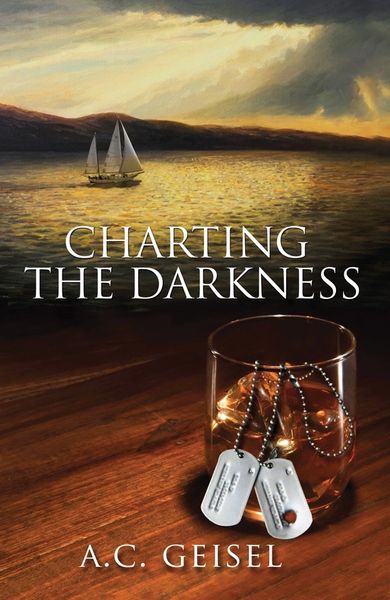 Charting The Darkness
by A.C. Geisel
FIGHTER PILOT AND VIETNAM veteran Nick Sullivan is a broken man. Abandoned for dead by his family while he rotted in a Viet Cong prison camp, and haunted by flashbacks, Sullivan finds solace in alcohol.
The death of a nearly forgotten uncle takes Sullivan to Cape Breton Island, where he had spent many adolescent summers with his family, beguiled by beaches, fishing, and first loves.
His uncle's bequest takes Nick by surprise, and in the process of refurbishing a salvaged sailboat, he too is salvaged.