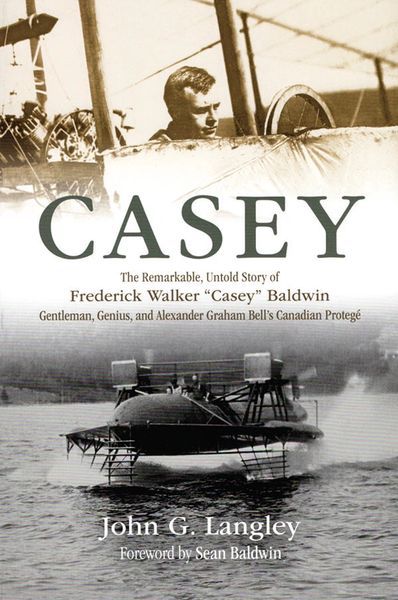 Casey
The Remarkable, Untold Story of Frederick Walker "Casey" Baldwin
Gentleman, Genius, and Alexander Graham Bell's Canadian Protegé
by John G. Langley • Photos • 312 pages
ENGINEER, AERONAUT, SAILOR, athlete, politician, conservationist, activist—a true gentleman.
As one of Bell's young associates, Casey Baldwin was the first Canadian to fly. And he became the son that Alec and Mabel never had.
Gleaned from unpublished Baldwin correspondence and the treasure trove of Bell papers in Baddeck, Casey is the untold story of true genius, epic accomplishments, and the stunning failure by Canada to seize upon and recognize those achievements.