Hanging Daisy—MURDER CRUEL AND CALLOUS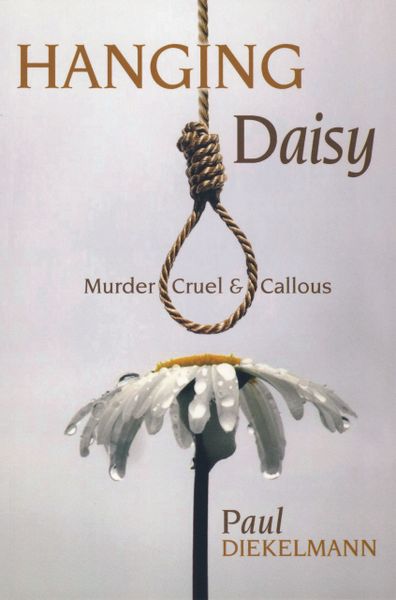 Hanging Daisy—MURDER CRUEL AND CALLOUS
by Paul Diekelmann
TWO DRAMATICALLY DIVERSE LIVES unite in a marriage that ends in a cruel and bloody murder, intense police investigation, and shocking confessions.
Daisy Fisher, haunted throughout life by a tragic childhood, is a financially well-off widow and professional homemaker, seeking companionship in her senior years. Dan "Spinney" Morrison, widower, an enigmatic and itinerant carpenter, advertises for a housekeeper-companion. Daisy and Dan meet and begin life together in rural Cape Breton.
The true story surrounding a 1957 murder—and the mystery that surrounds it to this day.