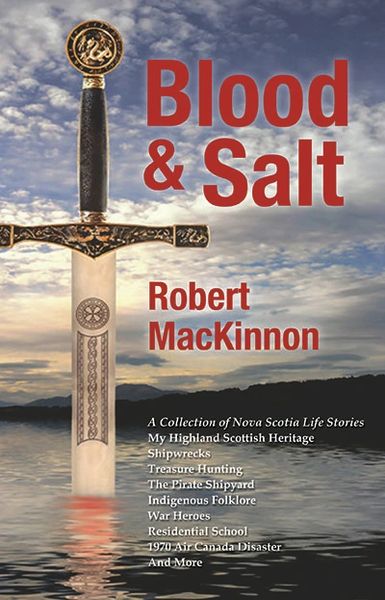 Blood and Salt
A COLLECTION OF NOVA SCOTIA LIFE STORIES
by Robert MacKinnon • PHOTOS • 244 pages
THIS WORLD-RENOWNED maritime salver, ex-RCMP officer, and armchair historian shares his lifetime of adventure, from the Highland Scot heritage and history that marked Cape Breton, to ruminations on war, Louisbourg treasure, tragedy at sea.
    He shares with us his friend Frenchie Bernard's efforts to educate him in Mi'kmaw history. Stories of salvage and frustration, pirates and privateers, and the horrors of war. There is history here, an examination of salvage law, and the brutal experience of a 1970 air crash that killed 109 people.
    A captivating and wide-ranging read!