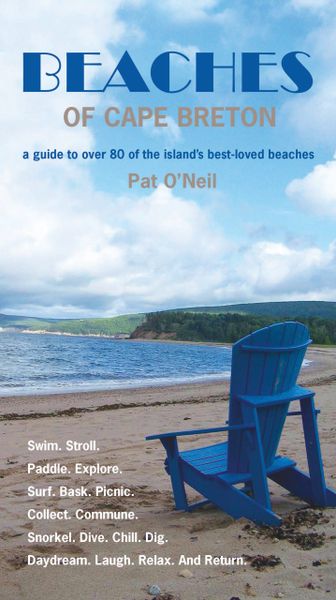 BEACHES of Cape Breton
by Pat O'Neil
PHOTOS • 200 pages
A GUIDE TO OVER 80 OF THE ISLAND'S BEST-LOVED BEACHES!
Beaches of all descriptions and personalities abound in Cape Breton—no two exactly alike. You may choose to stretch out on the sand dunes of Aspy Bay, stroll the cobbled coastlines of Framboise, or spend a day in a secluded inlet on the Bras d'Or.
In an informative and user-friendly format, this book will tell you exactly where to find these beaches. You will learn important details such as access, on-site amenities, lifeguard services, environmental concerns, and more. Scanable codes connect you with current weather conditions, tides, maps. Whether you love to swim, stroll, build sandcastles, boogie board, commune with nature or just relax—there's a beach for that!