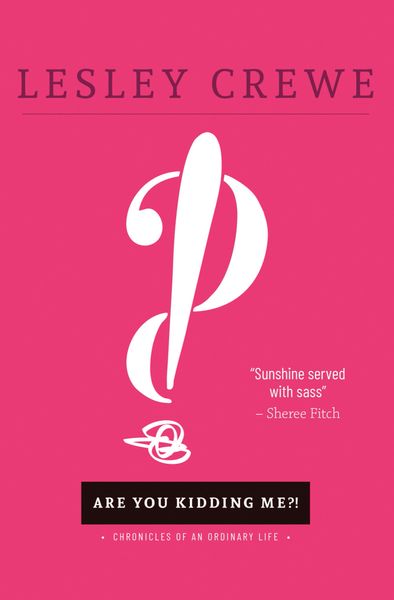 Are You Kidding Me?
by Lesley Crewe • 254 pages

BESTSELLING HUMOURIST

, novelist, and columnist, Cape Breton's beloved Lesley Crewe has collected her finest newspaper columns in one place!
Razor sharp and ocean wide, her wit takes in everything from the humiliations of breast pumping to the indignities of aging, from the frantic excess of holiday preparations to the homey irritations of a long marriage.
    Precise, and occasionally cranky, Crewe has a sweet, tender centre, taking us from a hearty laugh to a good cry in a single paragraph.
    

Side-splitting, heartwarming, and celebratory!