Alexa! — Changing the Face of Canadian Politics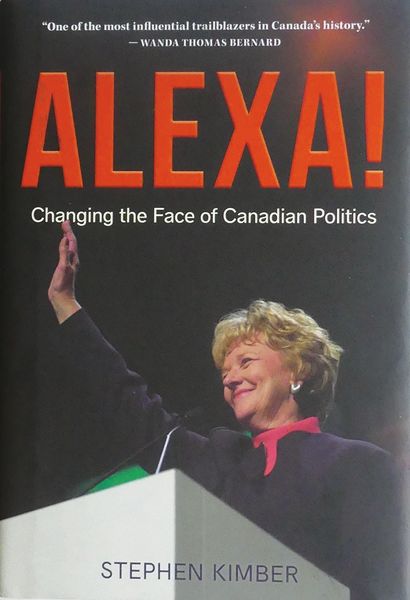 Alexa! — Changing the Face of Canadian Politics
by Stephen Kimber

A magnificent woman who faced the entrenched sexism of Nova Scotia politics with a generous spirit and a relentless passion for society's underdogs—Alexa McDonough fought hard elections as she rose from the provincial New Democratic Party to lead the NDP in the House of Commons in Ottawa.
With warmth and a wide range of interviews, Stephen Kimber introduces us to a remarkable Canadian and the deep relationships of family, friends, and activists who raised and influenced her, and stayed close throughout her life.
By an award-winning writer, educator, and broadcaster, this book will re-shape your impressions of our politics, and the people who shaped modern Canada.
"One of Canada's most inspiring parliamentarians."—Hon. Wanda Thomas Bernard