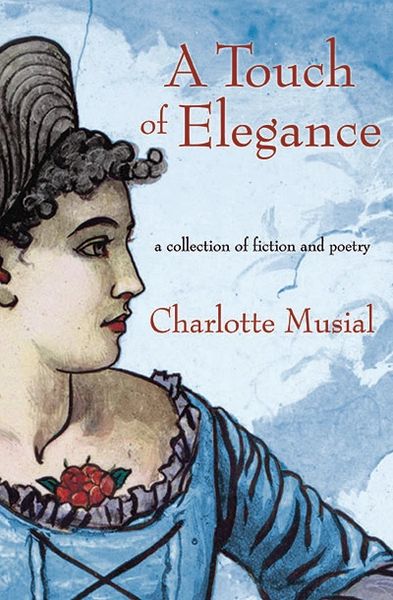 A Touch of Elegance
A COLLECTION OF FICTION AND POETRY
by Charlotte Musial • 13 Stories, 12 POEMS • 174 pages
HEART-Warming, Witty, sometimes mystical tales from a nurse and educator who has written for regional and national journals and collections. 
    Stories of love and loss, betrayal and redemption are linked with lyric and dramatic poems. Meet Mary Lizzie, wife of Rory for over 60 years and mother of his 6 children, who responds to one final insult with a well-aimed meat cleaver. Or Willow, whose elegant dinner party takes an inelegant turn when her aging hippie parents show up uninvited.
    A cover-to-cover joyful read!