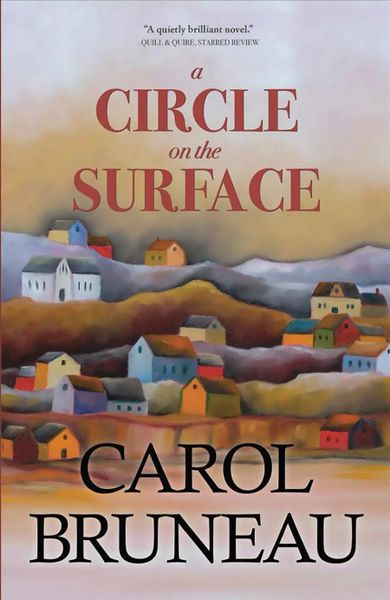 A Circle on the Surface
by Carol Bruneau • 280 pages
SET in 1943 Halifax, and in a coastal village, this is the story of a couple trying to make the best of a hasty marriage made under tense circumstances. Blackouts, shortages, and air-raid precautions are as normal as margarine. German U-boats lurk just offshore. 
Can having a child rescue the marriage, and in the bargain save Enman and Una from themselves?
This is their hope as the pair become embroiled in suspicion and war-mongering hysteria when rumours fly of enemy sailors roaming the dunes, and the discovery of a body reminds everyone of the true cost of war.
An achingly honest portrait of a marriage in a time of war.