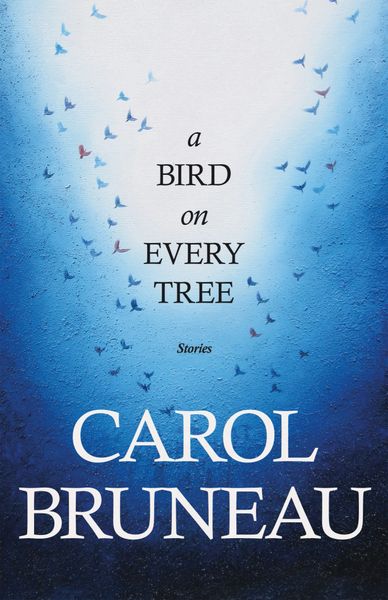 A Bird On Every Tree
by Carol Bruneau
THIS FINELY HONED VOICE brings us 12 new short stories, about shifting concepts of Nova Scotian identity and home.
In "The Race," a war bride's remarkable life trajectory unfolds as she competes in an international swim marathon in the Northwest Arm. Strain erupts between a Haligonian couple in "Burning Times," while they struggle to keep track of one another, both physically and emotionally, on an Italian vacation.
Writing with empathy, humour, and linguistic precision, Carol Bruneau is the author of six acclaimed works of fiction, winning the Thomas H. Raddall Atlantic Fiction Award, a Dartmouth Book Award, and a Globe and Mail Best Book. She lives in Halifax and teaches writing at the Nova Scotia College of Art and Design.